EURAM09 > Conference Venue

The conference will be held at the newly constructed ACC Liverpool, a landmark regeneration project on the outstanding Mersey River Waterfront sited next to the famous grade one listed Albert Dock.



Designed by the award winning architects Wilkinson Eyre, it is one of the most sustainable venues in Europe - designed to produce half the CO2 emissions it would without any environmentally-friendly measures. The ACC is a 15 minute walk or a short taxi ride from the centre of Liverpool.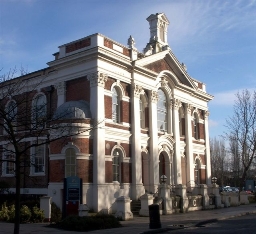 The University of Liverpool Management School (ULMS) was established in 2002 as a major strategic investment (£12 million in facilities and staff) by the University. Its mission is to generate and disseminate original research and knowledge applicable to the significant challenges of economic, societal, organizational and management development facing business leaders, policy makers, public servants and practitioners in the 21st century. ULMS research groups and clusters contribute to a research community and environment that embrace a range of social science disciplines relevant and synergistic to developing a contemporary and distinctive management research portfolio. Researchers at ULMS enjoy significant standing, recognition and esteem within their field and academic community as well as amongst policy bodies and other 'end-users' with respect to the following research interests: 
Accountability, Regulation and Corporate Governance
E-Business and Supply Chain Management
Government and Policy
Organisational Learning and Change
Regional and International Economic Development
Services Management and Experiential Consumption
ULMS is also home to distinctive strengths in econometric analysis and ethnographic approaches to research.

ULMS has 58% of staff with an international background; countries represented by ULMS faculty include Canada, Chile, China, Cyprus, Egypt, Ethiopia, France, Germany, Greece, India, Iran, Ireland, Mexico, Nigeria, Ukraine, United Kingdom and the United States of America.
Organisers:

Copyright © 2008 EURAM