Travel & Accommodation > Hotel Information

Travel and Accommodation – Hotel Information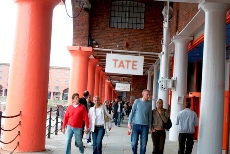 To book accommodation from our room allocation please click here, you will then be able to select a hotel for the days and price bracket you require. Please view the map before choosing your hotel as it shows where the hotel is in relation to the ACC and other city centre attractions.
There is a good range of accommodation in Liverpool. Hotels closest to the Docks are most convenient for the ACC where the conference is held. Within the city centre you will find Lime Street Station and the National Express Coach station which both operate a good level of service throughout the UK, and serve local airports in Liverpool and Manchester. Black cabs are easily available to be hailed in the street and will take to you your hotel, from the city centre to the Docks it will cost between £5 and £6.
The Dock area boasts a range of museums as well as the Tate Art Gallery and beautiful views across the Mersey. Liverpool has accommodation to cater for a range of budgets and styles from basic to boutique hotels.
Alternatively, you may book your hotel independently. You can contact Mersey Partnership on 0844 870 0123 or via http://www.visitliverpool.com/site/accommodation/bookonline who maybe able to assist you with last minute bookings.
 
To view a map of Liverpool, click here.
Organisers:

Copyright © 2008 EURAM